Rachael Angelese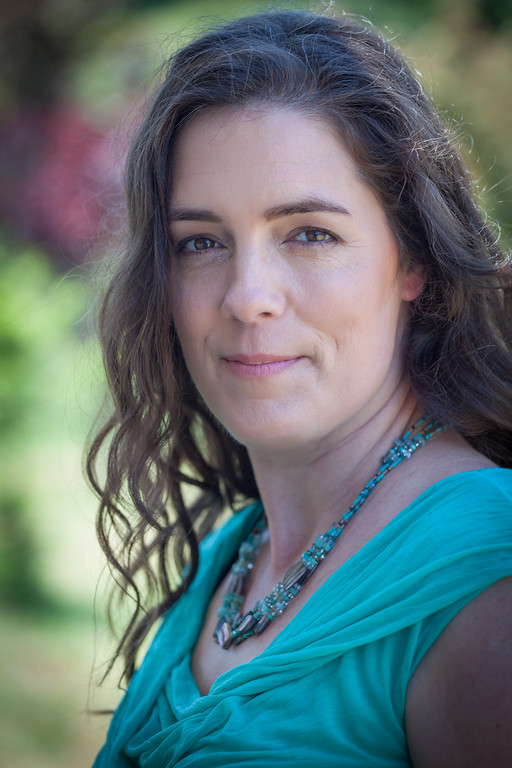 Rachael Angelese is a uniquely gifted Master Healer, Educator, Bodyworker, and Cancer Survivor. She was raised riding waves and horses in rhythm with nature and has spent her life immersed in the oceanic graces of New Zealand, Hawaii, and Northern California.
Her life's wisdom includes over 19 years of experience in the healing and transformational modalities of Advanced Lomi Lomi (Hawaiian massage), Chi Nei Tsang (abdominal massage), Deep Tissue, Triggerpoint Therapy, Reflexology, and Pregnancy Massage.
In 2007, Rachael had a severe and life threatening encounter with Stage IV Hodgkin's Lymphoma. Her subsequent triumph over this healing crisis instigated a paradigm shift in her deepest self, and became the catalyst for unlocking the mystery of self-initiated quantum healing at the very deepest levels.
Rachael has since established The BodySong School as a means in which to integrate her rich expertise and deep intuitive sensitivities into a new and dynamic bodywork method – The Golden Path.
She brings a powerful synthesis of energetic and structural approaches to the art of transformational healing and offers deep, heart-guided intuition and compassion in all that she does. Her work will take you to the summit of your energetic potential and keep you there.
Testimonials
Spa Director Testimonials
Rachael's knowledge, skill, expertise and great compassion as a teacher and practitioner make her a true expert in the field of massage therapy.

Jennifer Paden, Massage Director
International Orange
Rachael taught our therapists the healing art of Lomilomi massage. Some comments from her students include "very intuitive touch", "very professional", "patient" and "very positive approach." I feel she came very prepared and did an excellent job of teaching.

Debbi Hamilton, Massage Supervisor
The Silverado Resort and Spa
It was unanimous, our therapists loved both you and your classes! (Rotator Cuff and Lower Body). I personally enjoyed and appreciated all of the detail and care in which the classes were presented. The atmosphere was safe, comfortable and professional. The way that Rachael structured the classes and held space for each of us, one on one, to ensure that we were heading in the right direction with these new techniques was superb.

Robert Dornaus, Spa Supervisor
Meadowood Napa Valley
The staff came back from their two days with Rachael feeling recharged and excited, saying that "Rachael has this innate ability to combine the intuitive with the practical – something that many of them hadn't experienced in a workshop/learning environment before".

Jenny Helling, Director
Healing Arts Center at Cavallo Point
Student Testimonials
The Matrix of Healing has had a profound influence in my practice of 18 years, opening my heart and eyes wider than ever, and allowing me to integrate years of practical studies into the infinite world of energetics. There is so much to learn from Rachael, and I look forward to studying for many years to come.
I am truly impressed by Rachael's ability to help her students listen and watch with their whole being. Her attention to detail was extremely important, as she made sure each student had fully understood and could perform the techniques seamlessly.

Katrina Aschenbrenner, CMT
Deep Roots Healing Center
There has been a tremendous change in my work and my business as a result of studying with Rachael over the last 2 years! I have been a massage therapist for 25 years and as I applied what I learned from Rachael, my clients were ecstatic with the results! Old clients began to book with me more often noting that their sessions were incredible and energizing! I have now increased my work time, almost doubled my clients and look forward to each session! I am about to re-enter and repeat my studies of The Matrix of healing as it is complex, intriguing and layered! Thank you Rachael for your incredible knowledge and remarkable teaching ability!

Susan Atamaniuk, CMT
I completed Rachael's Matrix class back in Oct and have steadily been incorporating into my bodywork since. The Matrix along with Developing Energetic Presence class has been very beneficial to my practice. It has produced in me another skill set in viewing the body's intricacies when it comes to energetic patterns. I've experienced sessions where stuck emotional energy patterns have come up and now having been in Rachael's classes and seeing how compassionately and authentically she's there with the client has been in itself an education for me. I would highly recommend Matrix and DEP as an important tool to add to one's repertoire and her lower and upper body classes are fun as well. Upon meeting Rachael, you will see that she is the real deal. I am blessed to have come across Rachael's path as I follow my path as a Master Bodyworker.

James Valencia, CMT
After attending The Matrix of Healing, many of my clients have commented that they feel a significant improvement in their bodies. By utilizing Rachael's methods, I have learned how to better focus my attention, tap into my intuition with more depth, and identify any areas of disharmony in my clients. Once I have my understanding, I am able to unwind and release the stuck energy in the lower back and body areas far more directly than before I attended this class. So much more is accomplished with much less effort. I love Rachael's classes as she continues to inspire me to reach higher levels of excellence every time.

Molly Laura Cushman, CMT
As an instructor, Rachael's intricate knowledge base of a multitude of body systems combined with her compassionate, attentive, detailed, and often humorous teachings of her method "The Matrix of Healing" caressed, encouraged and evolved my innate, intuitive and technical abilities to a new, divine place in effective & affective bodywork. The clients I have worked on since "The Matrix of Healing" are mesmerized, and aware of the difference in the bodywork I am now giving.

Moneeka O'Sullivan, CMT
I have taken many different massage and bodywork classes through many different institutions and I don't think I've had another instructor who gives as much attention to each student as Rachael does. She gives great focus and attention to detail, making sure each participant has a thorough grasp of every technique practiced in the class. Her method of teaching uses effective treatment protocols, extensive knowledge of the anatomy as well as total awareness of the client and their individual needs. I look forward to taking more classes and workshops from her in the future.

Julie McCracken, CMP
I had the privelege of working with Rachael as my instructor in the Golden Path.

I learned a whole new level of listening to the body through her and it changed my whole approach to healing.I would recommend this training to everyone who works with people's bodies. It introduces a whole new level of being able to tune into what is happening with a person.

Shiroko Sokitch, MD
Chinese and Western Medicine

Rachael is a phenomenal teacher – she seems to know exactly what each student needs, and knows how to accommodate different learning styles.Learning "The Golden Path" bodywork has made me a much better massage therapist. I work in a spa and I have a small private practice and I have gotten a lot of referrals based on the techniques I have learned from Rachael. I feel like I am really able to help my clients with their problem areas such as neck, shoulder, low back and glutes, (sciatica). I have been referred to as a "Miracle Worker" by a few of my clients thanks to Rachael's' work.

Dee Dee Melmet
Client Testimonials
I experience incredible pain relief from my sessions with Rachael. Her unique skill for bringing together physical and emotional healing is unlike any other practitioner I have worked with. She brings my body to an amazing balance and harmony. Her knowledge and intuition brings her immediately to understand and to feel my body's map. Her ability to know exactly what needs to be done with each of my trigger points is an art form that is unique to martial artists of the highest rank.

OK 
Rachael Angelese has mastered the art of soulful massage. I describe her as not only as a master masseuse, but as being a "body psychic". She has the true ability and gift to decipher, decode and unravel the source of pain in one's body and heal it through deep transformative massage and healing touch. In addition to being a skilled massage therapist Rachael Angelese has an enchanting and insightful spirit. She is in a class of her own and it is a genuine privilege to experience her work.

Devorah Jacoby
Expect the unexpected with Rachael. She has a true gift, which goes beyond any kind of massage therapy. I have had many sessions and each one has unraveled deep emotional issues. It is amazing the physical pain and the relationship to my emotions. The best part is she has no judgment and deeply understands the beauty of exposing pain to heal. When she is finished, I feel so much at peace.Thank you so much.

Susan Renaud
Master Healer, The Renaud Effect

I used to think that I needed to get bodywork only when I was in pain, but Rachael has not only elevated me to a new level of awareness in my body, but helped me to integrate that awareness into my whole being — anything in my life that seemed black and white before has blossomed into full technicolor with Rachael's amazing intuitive touch and healing guidance!

Jy Gronner
The Piano Studio

When I first went for massage with Rachael I had little understanding of what "Body Work" really meant. I discovered that what she really provides is a much deeper and substantive healing experience than "ordinary" massage.I was suffering from physical pain in my neck, lower back and knee. In addition to addressing the physical issues, Rachael brought light to an association of my physical discomforts with deeper emotional and spiritual "pain". With each session my ailments diminished significantly, and my sense of well-being improved dramatically. I was amazed by her intuition and apparent "sixth sense" when identifying problem areas and ability to work them out.I can truly recommend Rachael. She works with focus and determination to bring health and healing to her clients, and she demonstrates tremendous compassion, care, skill, and professionalism. Rachael is a true healer!

Mark Dean
Mark Dean Photography

The exceptional difference I feel from what Rachael does from anything else I've ever tried is that it's beyond body maintenance- it's deep body healing and enhancement! She is incredibly intuitive- often providing relief in places I wasn't aware needed attention. She optimizes my body and allows me to feel great and optimize my life! I'm totally hooked! She's amazing!

Sara Lahey
Event Planner