BodySong Massage with Frank Lopez
"He cares and knows what he is doing; I became more aware of my body."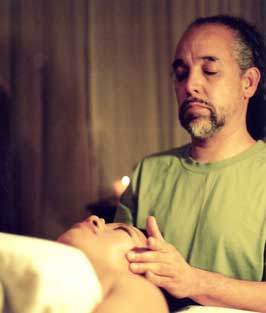 Frank Lopez incorporates a wide variety of massage techniques and modalities, as well as neurological release technique. This approach is driven by a deep understanding of anatomy, particularly the interplay of soft-tissue (eg, muscle, fascia ligaments, tendons) with the bony structures upon which it is latticed.
His goal is to well-understand the clients' goals (both long-term and immediate) and work with them to provide effective and lasting bodywork.
This goal-oriented approach has well served world class athletes such as Defending America's Cup Champion Oracle Sailing team, in addition to health-minded individuals of all sorts who understand the maintenance of their bodies is crucial to excellent overall health and state of well-being.
He works both on the integration of a soothing massage for the whole body as well as with great specificity to address highly specific needs of the client.
Client Feedback
"I have been happily receiving massage from Rachael for a number of years. Every time I have tried someone else, I have been extremely disappointed. When Rachael invited me to experience Frank's massage, I was hesitant, but in the spirit of supporting someone I deeply respect, I said yes. To my delight and surprise, Frank's massage was far from a disappointment and putting it succinctly, was awesome! Frank is a wonderful addition to The BodySong and I highly recommend him."
– RS
Rates
$90 for 60 minutes
$130 for 90 minutes
$175 for 120 minutes
Special Offers:
Receive a 20% discount on your first visit.
Receive a 20% discount on your next massage with Frank when you refer a client who books a massage with him.
Hours
| | |
| --- | --- |
| Thursday | 10:30am – 7:30pm |
| Saturday | 9:30am – 6:00pm |
---
BodySong Massage with Rachael Angelese
Rachael Angelese has mastered the art of soulful massage. I describe her as not only as a master masseuse, but as being a "body psychic". She has the true ability and gift to decipher, decode and unravel the source of pain in one's body and heal it through deep transformative massage and healing touch.
Devorah Jacoby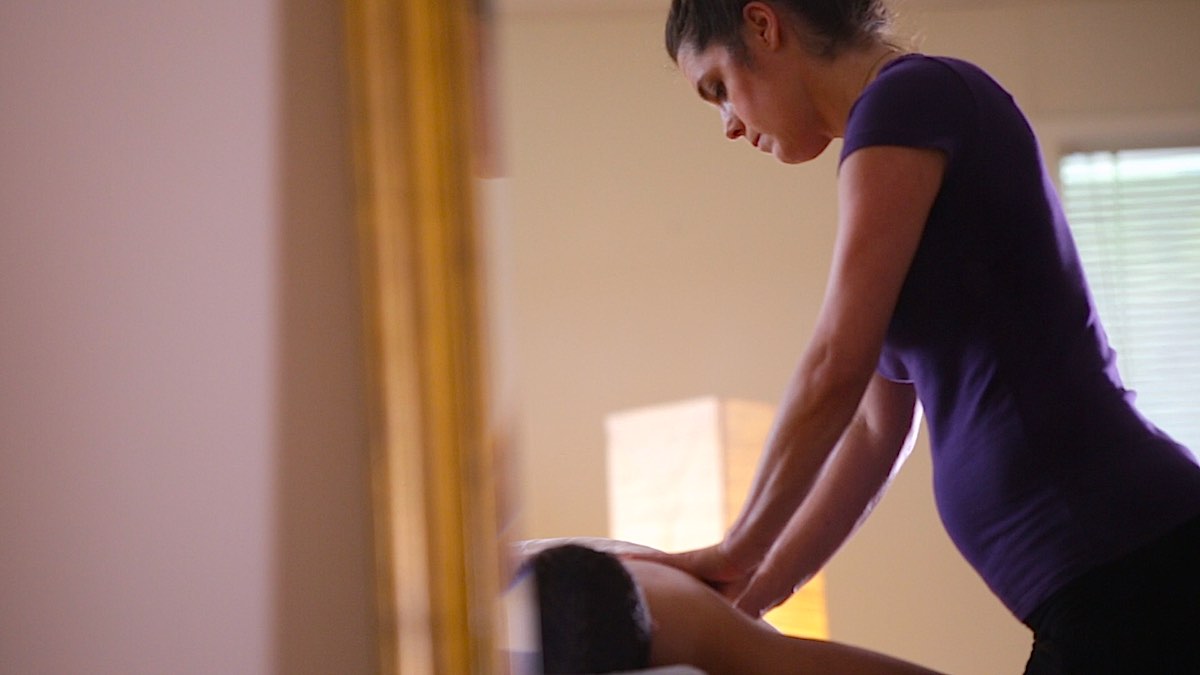 My skills have been developed over 19 years as a practicing Bodyworker. I hold certifications in the the following modalities:
Advanced Lomi Lomi (Hawaiian Massage)
Trigger Point Therapy
Deep Tissue
Reflexology
Chi Nei Tsang (Chinese Abdominal Massage)
Pregnancy Massage
Over the years I have incorporated and expanded upon these methods to develop a unique and transformative approach to healing; one that synthesizes both the structural, and emotional aspects of being. My work with you is a dynamic and evolving process. I listen to the subtlest cues your body holds in order to work at the deepest levels – Unraveling long held traumas, realigning your body map and ushering in the way to wellness.
Rates
$115 for 60 minutes
$165 for 90 minutes
$220 for 120 minutes
Hours
| | |
| --- | --- |
| Monday | 8am – 6pm |
| Tuesday | 8am – 7pm |
| Wednesday | 8am – 7pm |
| Friday | 8am – 6pm |
| Saturday | 8am – 5:30pm |
Reservations
Please note that Rachael's massage schedule is currently full. Online bookings are no longer available but Rachael will consider new clients based on their level of need. Contact us at 415.408.3930 to schedule a consultation with Rachael where you can discuss your healing goals.
---
Discount Packages

5x Massages receive a 5% discount
10x Massages receive a 10% discount

Cancellation Policy

Respectfully, I do require 24 hours notice to change or cancel your appointment to avoid a full-service fee. You may send a friend in your place.